Oh the season. Oh the season! Election or NBA, both are upon us. We're getting into the spirit by bringing you our season previews (with a little help from the presidents). One per day for the next 30 days—which will bring us to the Day of Reckoning. So please join us on the campaign trail as we shake hands, kiss babies and sink jumpers.

"No one need think that the world can be ruled without blood. The civil sword shall and must be red and bloody." - Andrew Jackson
No matter how you look at it, Old Hickory always had something new going on. A Tennessee Supreme Court Judge, hero of the War of 1812 and former one-year U.S. Senator, Jackson went on to drive the Seminole Indians out of Florida mostly with warning shots and upon finding that the British and Spanish were secretly assisting the Seminoles, captured and killed the Europeans leading the aide attempts. This led to Spain ceding Florida to the United States.
You would think that'd be quite enough for one lifetime, but the dueling, swashbuckling Jackson was just getting started. After serving another two years in the Senate (25 years after his initial term), Andrew Jackson was elected President in 1928 and invited the general public to the Inaugural Ball inside the White House, which became overrun with people. Jacksonian Democracy was geared toward greater democracy for "the common man." Andrew Jackson was anything but common.
Mark Cuban and Dirk Nowitzki's Dallas Mavericks have transformed themselves from the Nash/Michael Finley/Dirk running and gunning Big 3 that could never get to the finals to the Avery Johnson-led Devin Harris/Josh Howard/Erick Dampier finalists to Rick Carlisle's Kidd/Matrix/Chandler/Dirk Champions to the Dirk/Matrix/cap fodder enigma they are today. The Mavericks have made the playoffs every years since 2001 and have faced the Suns and Spurs seven times in those 12 years. Historians vary on the number of duels Andrew Jackson won in his lifetime (between 13 and 100, even the former of which is 13 times too many for a sane person to decide to have a loaded gun pointed at him), but the Mavericks have certainly had their fair share of showdowns against rivals and other challengers. They may not always win, but the Mavericks have been there, done that when it comes to win or go home showdowns, and they've done it with all forms of lineups and styles of play.
Though Steve Nash and Tyson Chandler didn't exactly take a Trail of Tears out of Dallas (each were paid very handsomely by their new teams), it seems rather common that former Mavericks players leave the organization with bitter feelings. Mark Cuban is certainly not afraid to rub anyone the wrong way (once telling Kenyon Martin's mom that her son is a thug) and is no stranger to discipline from the league office. That said, Cuban has changed what it means to be a sports owner, becoming a very controversial public figure and actively participating in running the team. While remembered as someone who changed the presidency for the better, Jackson had his own questionable moments, allowing the Spoils System to take root, initiating the Indian Removal Act (it was exactly what it sounds like) and raising tariffs, which caused the Nullification Crisis. Both men, however, did everything in their power to make their union stronger by any means necessary.
The current Mavericks are not as exciting as they used to be. Gone are Jason Terry, Tyson Chandler, Jason Kidd, Brandan Haywood, heck, even DeShawn Stevenson and the championship team of 2011. The point guard situation is pretty mediocre (Darren Collison and Roddy Beaubois), there are way too many wings (including the ghost of Vince Carter) and Elton Brand seems to have surfaced in Dallas to back up Dirk. He, OJ Mayo and Chris Kaman were the big additions to the Mavs roster this year after the Mavs whiffed on signing Deron Williams and Dwight Howard. This roster has the 6th or 7th seed and a first round exit written all over it. At least they've got Delonte West around to provide some general tomfoolery. All good rides come to an end, and it appears the Mavs, like Old Hickory, are just moving on to their next incarnation.
This is usually where I draw one final parallel to the president to whom I am comparing the team. Instead, I am using this space to tell you to root for 27-year old rookie center Bernard James. Bernard served three tours over six years in the United States Air Force in Iraq, Kuwait and Qatar before being drafted in the second round this summer. The next time you see former Maverick and current fat disgrace Lamar Odom wasting away on the Clippers bench essentially stealing his $8 million salary, think of Bernard James and be thankful he survived the rocket attack that struck his camp in Iraq. The NBA is better with him in it.
Bernard James, thank you for being a great American.
Rushed Pull-Up Jumpers
Pokemon who the team should adopt as its new mascot:
Ponyta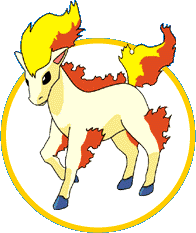 Headline we'll be most sick of reading:
"Cuban Fined for Criticizing Officials"
Headline we're most looking forward to:
"Delonte West Does Thing"
If Heaven exists, what would you like to hear God say when you enter the pearly gates?:
"Welcome to Heaven, ya sure gave 'em hell! I'm here all week, folks."